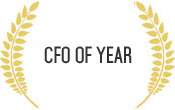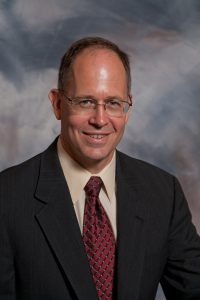 Joseph A. Budzynski
Volunteers of America
Joseph A. Budzynski serves as Executive Vice President and Chief Financial Officer for the national office of Volunteers of America.  As Chief Financial Officer, Mr. Budzynski is responsible for directing financial strategies and infrastructure that ensures the growth and stability of the organization.  This includes all healthcare operations, and housing development and housing operations at Volunteers of America.  During his time at Volunteers of America, consolidated revenues have grown by 54%, from $845 million to over $1.3 billion.  
Mr. Budzynski started with Volunteers of America more than a 13 years ago as Vice President and Chief Accounting Officer.  He provided strategic and technical support to the 38 local offices, as well as industry and organizational development plans tailored to specific local offices that included governance-wide strategic initiatives, program enhancements, and setting key performance triggers.  He managed the Housing Development and Operations accounting support for more than 400 housing properties including financial compliance with HUD and tax credit restrictions. 
Based in Alexandria, Virginia, Volunteers of America is a national, nonprofit, faith-based organization dedicated to helping those in need rebuild their lives and reach their full potential. With over 1,350 human service programs, including housing and healthcare, Volunteers of America helps 1.5 million people annually in more than 400 communities in 46 states. Populations served include veterans, the frail elderly, at-risk youth, men and women returning from prison, homeless individuals and families, people with disabilities, and those recovering from addictions.
Prior to joining Volunteers of America, Mr. Budzynski served as Chief Financial Officer of The Greater Washington Board of Trade, a regional chamber of commerce. He has also worked in the healthcare and telecom industries, both for-profit and non-profit. 
Mr. Budzynski is a member of Leadership Greater Washington's Class of 2006 and is a past Chair of the board of directors, and past Treasurer.  He is also is a past Treasurer of Miriam's House, an origination dedicated to serving homeless women in Washington DC who are HIV positive.  Mr. Budzynski is a member of the John Carroll Society, which is an organization of Catholic professionals united in their desire for an ever deepening and enriching knowledge of their Faith and in service to the Archbishop of Washington.  Additionally, Mr. Budzynski is a member of the Virginia Society of Certified Public Accountants and The American Institute of CPAs. He received his Bachelor of Science degree in accounting from Virginia Tech and is a Certified Public Accountant in the Commonwealth of Virginia. Mr. Budzynski resides in Fairfax, Virginia with his wife and two sons, and is very active in his local community.
---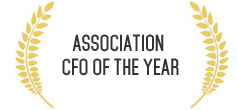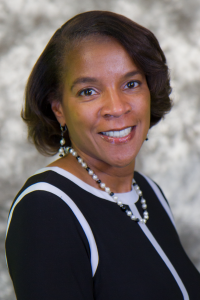 Lisa Haynes
Mortgage Bankers Association 
Lisa J. Haynes is Senior Vice President, Chief Financial Officer, and Chief Diversity and Inclusion Officer for the Mortgage Bankers Association (MBA). As the Chief Financial Officer, Haynes is responsible for accounting and financial functions, including setting the policies, procedures, strategies and practices of MBA, as well as overseeing the Association's assets . She also works to ensure future financial stability for MBA through strategic planning and forecasting. 
With over 30 years of experience in the fields of finance and accounting, Haynes brings a wealth of knowledge to the CFO position. Prior to joining MBA, Haynes worked for Fannie Mae and served the company in several positions including Vice President of Financial Planning & Analysis,  Vice President for Finance Transformation, and Vice President for Operational Accounting, where she led a team of 45 professionals responsible for the management of single and multifamily loans worth approximately $3 trillion. 
Haynes has also been named as MBA's Chief Diversity and Inclusion Officer. In this role, she serves as an executive-level strategist partnering with the leaders of MBA's diversity and inclusion initiatives to promote a comprehensive strategy that fosters a culture of diversity and inclusion within the real estate finance industry. In addition to working with Human Resources, Lisa develops and implements plans, programs, and activities that educate and engage employees on the value of diversity and the critical importance of inclusion. 
Before her work at Fannie Mae, Haynes established and grew her own consulting practice in Massachusetts. Her practice specialized in financial consulting services for nonprofits and small businesses. Haynes was also the Senior Associate Controller and Director for John Hancock Financial Services, Inc. in Boston where she led the SEC and Management Reporting team during the company's demutualization in 2000. 
Haynes holds a Master of Business Administration from the Boston University Graduate School of Management, Bachelor of Science in Accounting from Bentley College, and is certified as a public accountant in the state of Virginia. Lisa resides in Virginia with her husband Randy where they enjoy spending time with their grandchildren. 
---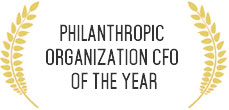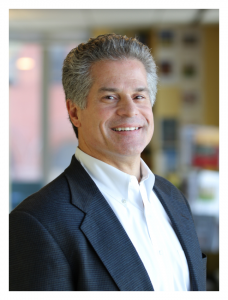 Steve Barker
World Resources Institute
Steve Barker joined WRI in 2005. His charter as Chief Financial and Operations Officer is to ensure financially sound and efficient global business practices and operations infrastructure to enable WRI to vigorously pursue its mission. Steve has over 30 years of experience in international and domestic financial management with both for-profit and non-profit organizations, spanning a variety of industries and missions:
As CFO for the Air Force Aid Society, a private non-profit (501(c)(3)) that provides emergency financial and tuition assistance to Air Force families, Steve was responsible for managing their $170M endowment and leading a turnaround in financial performance, from an average net asset decrease of $10M per year to the first net asset increase in five years of $17M.
As the VP of Finance for Thomson Prometric, Steve planned and built the infrastructure for more than 375 computer-based testing sites for higher education admission in 180 different countries, ramping up from four to nearly 400 employees in four years.
Before joining Thomson Prometric, Steve held other finance leadership roles, including the role of Assistant Vice President – Finance for a division of GE Capital, where he earned the GE Summit Club Award given to the top 5% of GE employees for initiative, innovation, and results.
At WRI, Steve is responsible for business planning and institutional strategy, human resources, risk management, information systems, facilities, sustainability, accounting, contract governance and compliance, and metrics to manage our performance. He serves as the Board Treasurer, and is the primary liaison with the Finance/Investment, and Audit/Risk Management Committees of the Board.
He was instrumental in formulating and supporting the growth strategy at WRI; facilitating more than a quadrupling in size since 2005; and expanding global operations to include one or more offices in Africa, China, Brazil, Europe, India, Indonesia, and Mexico. He is passionate about solving the "overhead myth", enabling the social sector to scale and solve the challenging issues of our time. He leads the Overhead Myth Summit Team (The CFO Environmental Roundtable, InsideNGO, Bridgespan, Charity Navigator, and GuideStar) that convenes foundations, non-profits and other interested parties to identify new solutions to move beyond overhead ratios as the primary means to assess organizational performance.
Steve lives in Virginia with his wife Jacquie, who is a software engineer/instructor/author and founder of Pets Bring Joy, a charitable organization devoted to pet rescue.
---