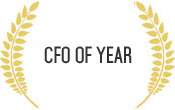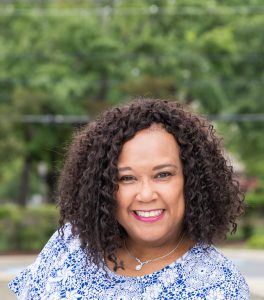 Yvonne Kankam-Boadu, CPA, CAE, PMP, DELP Scholar
American Speech-Language Hearing Association

Yvonne has served the nonprofit community for over 20 years in progressively senior roles in Finance. She is currently the Chief Financial Officer at the American Speech-Language-Hearing Association (ASHA) and has served the organization which is the professional, scientific, and credentialing association for more than 223,000 members and affiliates for thirteen years.
Before joining ASHA, Yvonne founded a business providing nonprofit clients solutions to financial and operational challenges. She was the Director of Finance and Budget for the American Council on Education (ACE), and before ACE, served the American Association of University Women as Associate Director of Finance.
Beyond her executive leadership, Yvonne also finds time to be an active volunteer and member of several professional organizations. She served as treasurer and board member for a Washington, DC, community charter school and was a mayor-appointed Board member of the District of Columbia Tobacco Settlement Financing Corporation.
Education and continual learning are core values for Yvonne. She earned her master's degree in accounting and a bachelor's degree in Finance from Bowie State University and subsequently received her master's certificate in Government Contracting and Project Management from George Washington University.  Yvonne earned certifications as a Certified Public Accountant (CPA), Project Management Professional (PMP), and Certified Association Executive (CAE).  She is also a Diversity Executive Leadership Program (DELP) Scholar.
Yvonne is a devoted mother, wife and volunteer in her community. 

---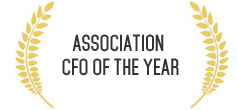 Brian Green, CPA, CAE
Consumer Healthcare Products Association
Brian Green directs all aspects of CHPA's finance management, human resources, information technology, and administration functions.
Prior to joining CHPA in September 2014, Green served as vice president and chief financial officer for the Building Owners and Managers Association International (BOMA) for nearly a decade. At BOMA, Green was not only responsible for the overall operations, but also oversaw the Associations research and designation programs.
Green spent the first eight years of his career in public accounting, the last three spent with Deloitte & Touche LLP. He then served for eight years as the director of finance for CHI Centers, a non-profit organization committed to serving adults with developmental disabilities.
Green is a member of the American Institute of Certified Public Accountants and the American Society of Association Executives. Green is a licensed certified public accountant, a chartered global management accountant and a certified association executive.
---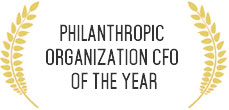 Mahomed Ouedraogo
Access Community Health Network
With nearly 15 years of experience in health care finance management, Mahomed Ouedraogo has had a front row seat to the sweeping changes in health care since the passing of the Affordable Care Act in 2010.
Overseeing the finances of one of the nation's largest networks of federally-qualified health centers (FQHCs) with 35 locations, Mahomed is deeply involved in the organization's long-term strategic business planning initiatives and has helped ACCESS expertly navigate through one of the most volatile times in America's health care industry. Mahomed has strong qualifications in revenue cycle strategy and oversight, audit planning and completion, budgeting and forecasting, systems technology design and implementation, and risk management. With a deep understanding of ACCESS' niche business and strict fiscal requirements that constrain FQHCs, Mahomed manages finances and reporting for more than $132M including $20M annually in city, state, federal and private operating grants, while establishing governance to ensure compliance with evolving state and federal laws and regulations.
Prior to assuming his role as Chief Financial Officer in 2011, Mahomed also served as the Director of Finance and the Director of Analysis and Grants Accounting. Prior to ACCESS, Mahomed worked for the accounting firm Benford Brown & Associates, where he managed audit engagements for clients in various industries, including health care, transportation and public services.
Mahomed has a B.S. in Accounting from the University of Ouagadougou in Burkina Faso and a second B.S. in Accounting from Chicago State University. He is a Certified Public Accountant; a member of the American Institute of Certified Public Accountants; the Illinois Certified Public Accountants Society and the Healthcare Financial Management Association. Mahomed also recently received his Kellogg Executive Scholar Certificate of Professional Achievement in Nonprofit Management from Northwestern University's Kellogg School of Management.